Hi, and thanks for stopping by the Musiel Home Page! Last Updated 23 August 2008. Check out the various gallery links under each group of photo's for an extended gallery on the same subject. Also please note that I will be adding links for both dial-up an broadband users. Broadband versions of the galleries will load for dial-up users, but it may take a while!
Here is a link to my full Resume

Link to Virtual Yooper Podcast Page!
23 August 2008 Hobby Farm for sale in Sheboygan County WI. 3 acres, 3 rail vinyl fence, Morton Buildings horse barn, 3 bedroom ranch home with 2 1/2 car garage. Ham radio tower included. Near Whistling Straits golf course. Immediate occupancy. Email virtualyooper@pasty.com for details if interested.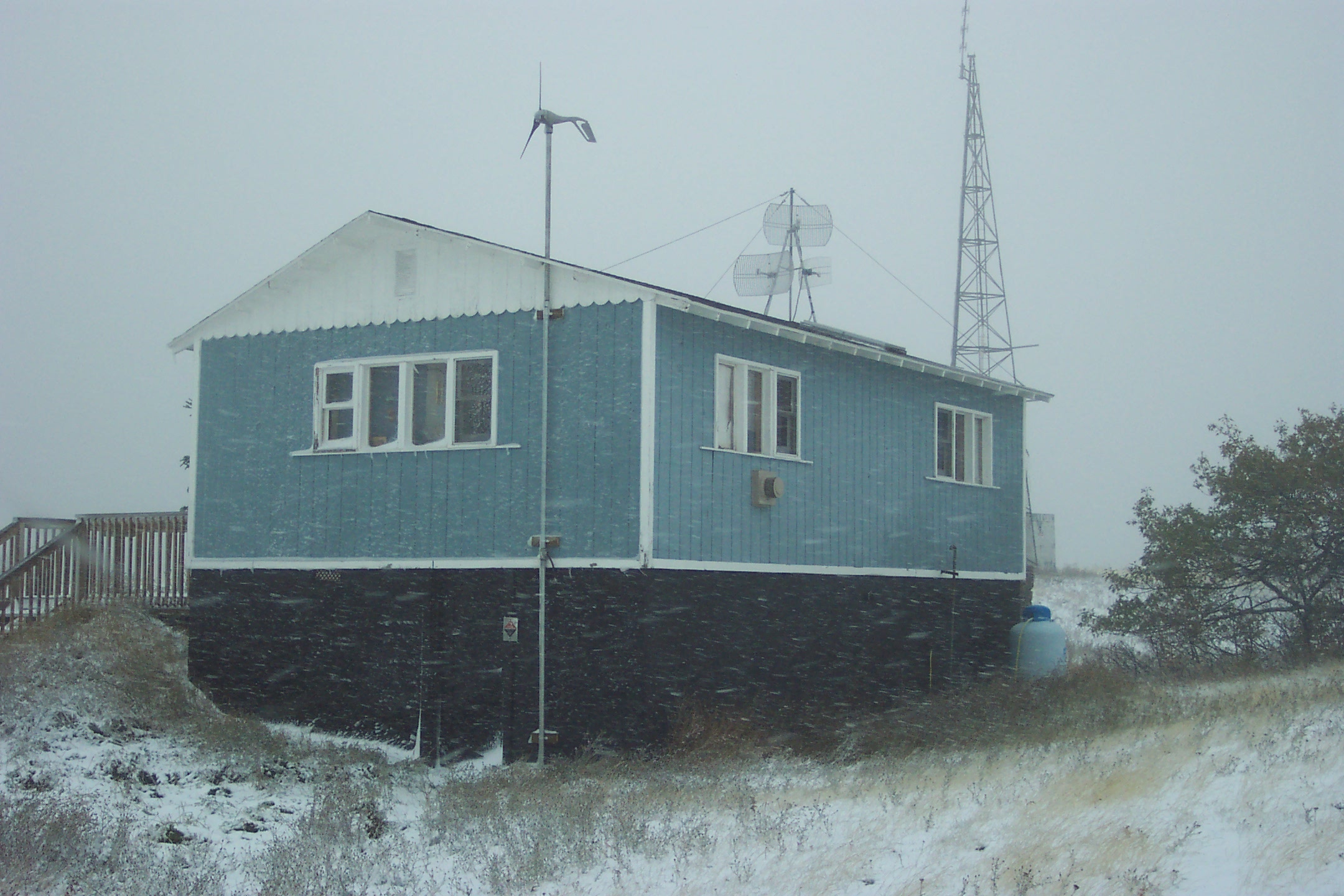 Dial Up friendly gallery of wind generator / Internet Installation in Keweenaw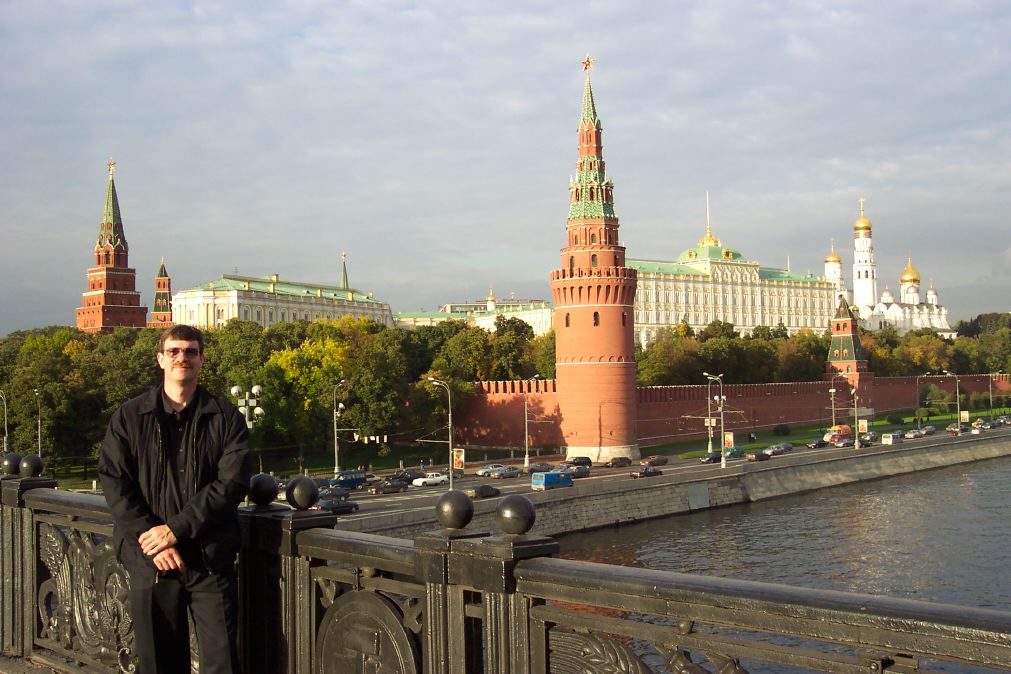 New, K9SJ in Russia, part II. Here are photos of the 2004 trip following the fall 2003 trip. As usual, follow links for broadband or dial-up viewers.
Dial - Up version of October 2004 Russia Trip
Dial - Up version of 2003 Russian Photo Archive (lower resolution - faster loading)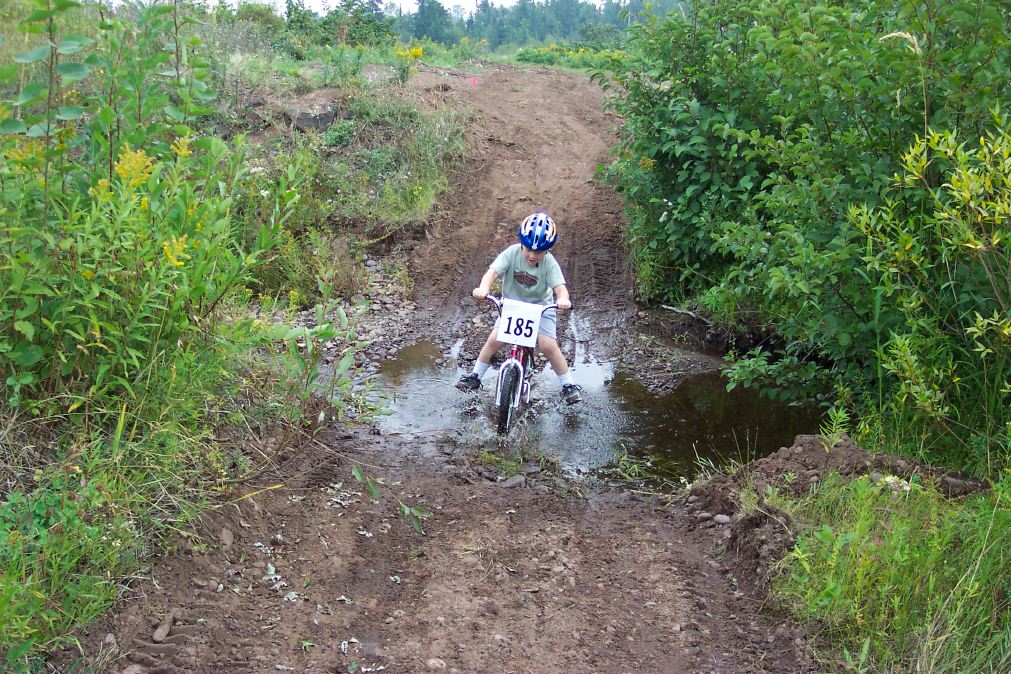 Mark, in his first motorcross race, Septeber 2004 in Copper Harbor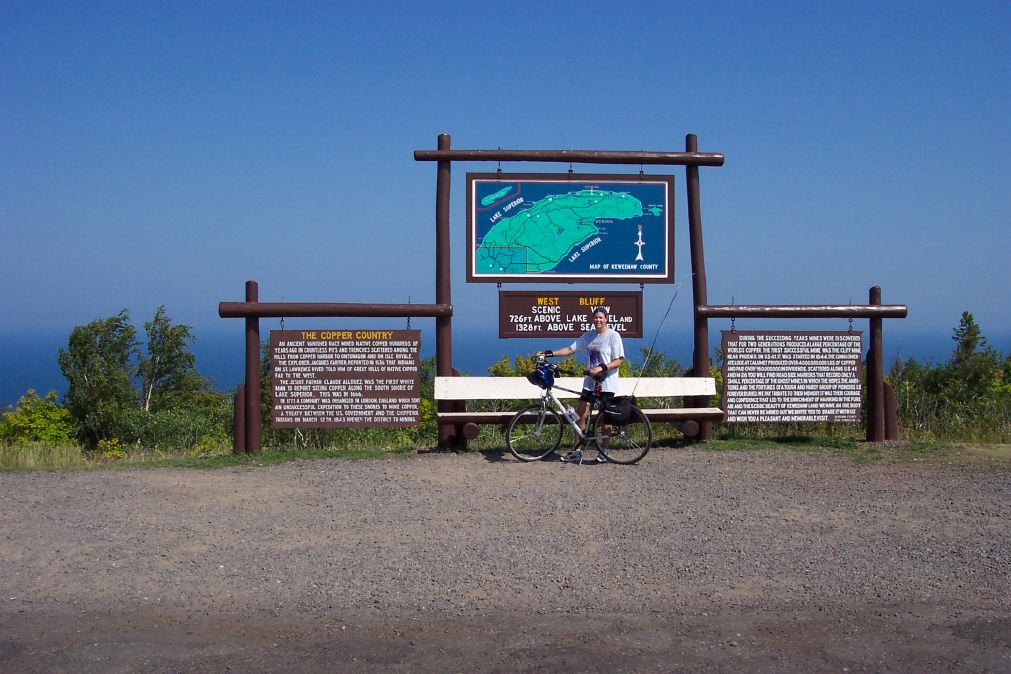 14 August 2003

Flash!!! Chris tackles East Bluff approach on Brockway Mountain and makes it to the top!
Follow this link to Pictures from August 2003 Family Vacation to Copper Harbor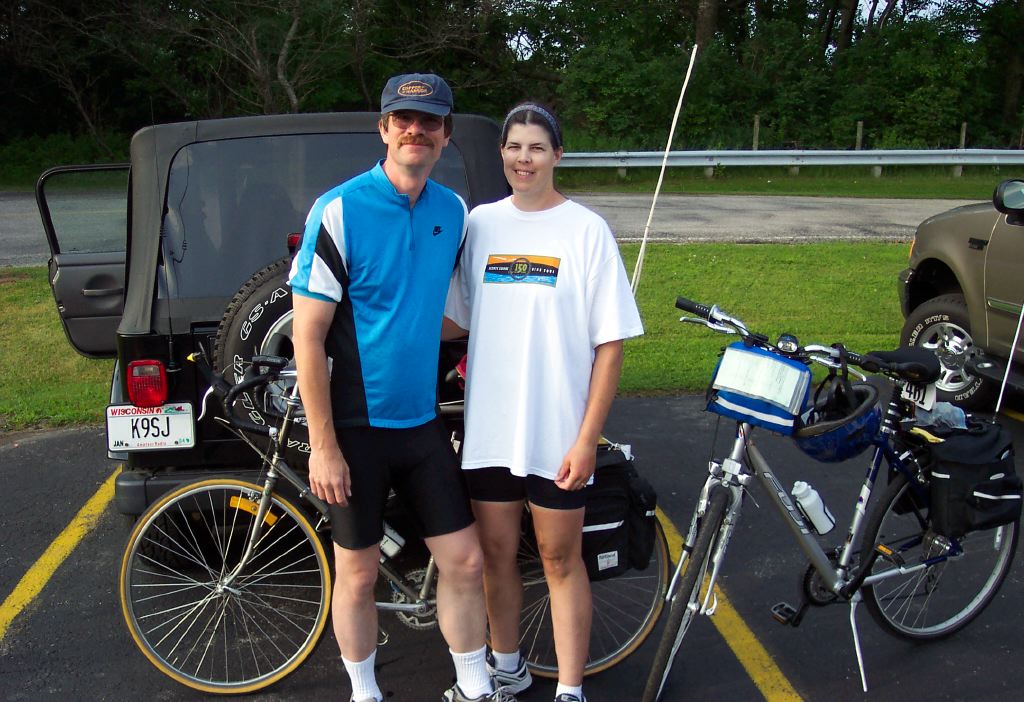 Mike and Chris preparing for day 2 of the Wisconsin Scenic Shore 150 bicycle fund raiser.
Link to May 6 - 9 Trip to Cabin Photo Gallery
Photo Archive Gallery! Link Fixed 22 April 03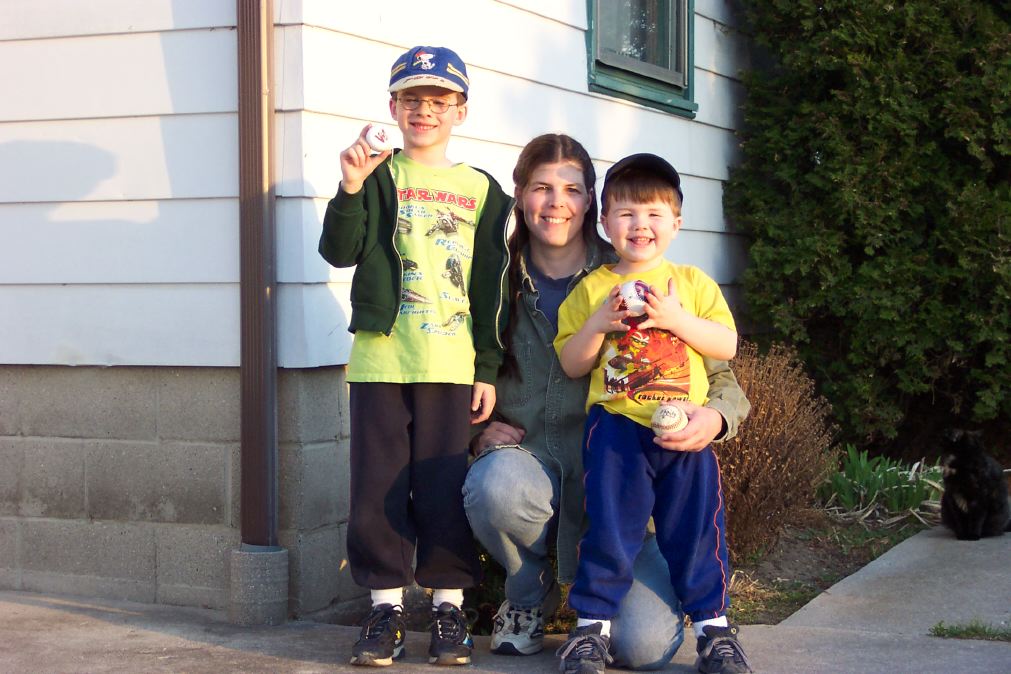 David and Mark pose with Chris after watching their first baseball game. They got to see the Wisconsin Timber Rattlers beat the South Bend team 13 to 12 in 10 innings. Chris is holding an autographed ball tossed to David from the South Bend pitcher's warm up pen.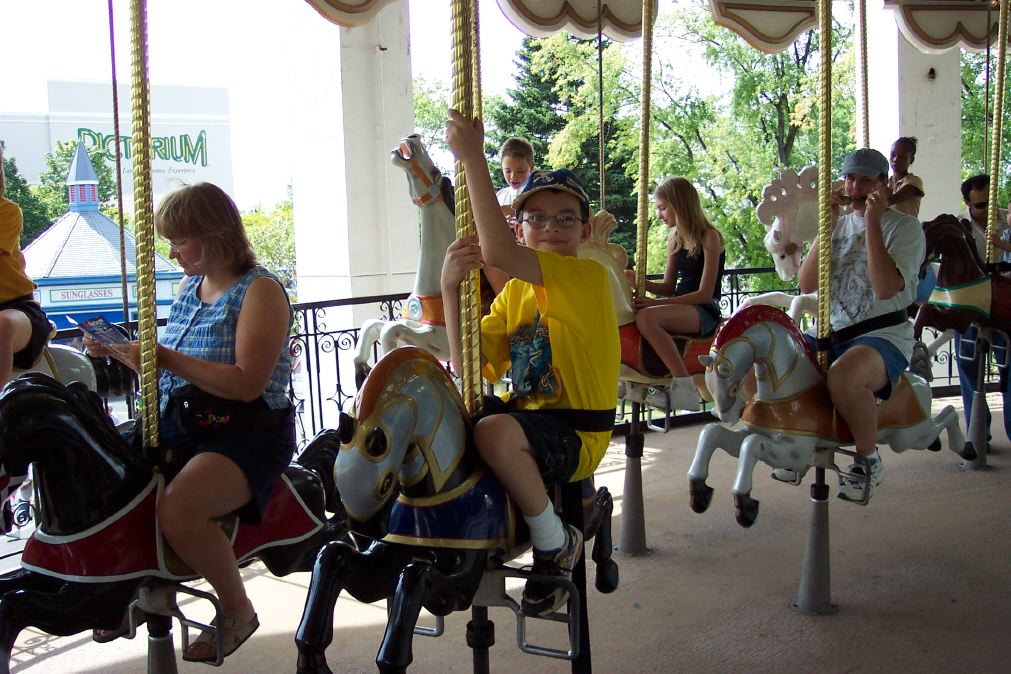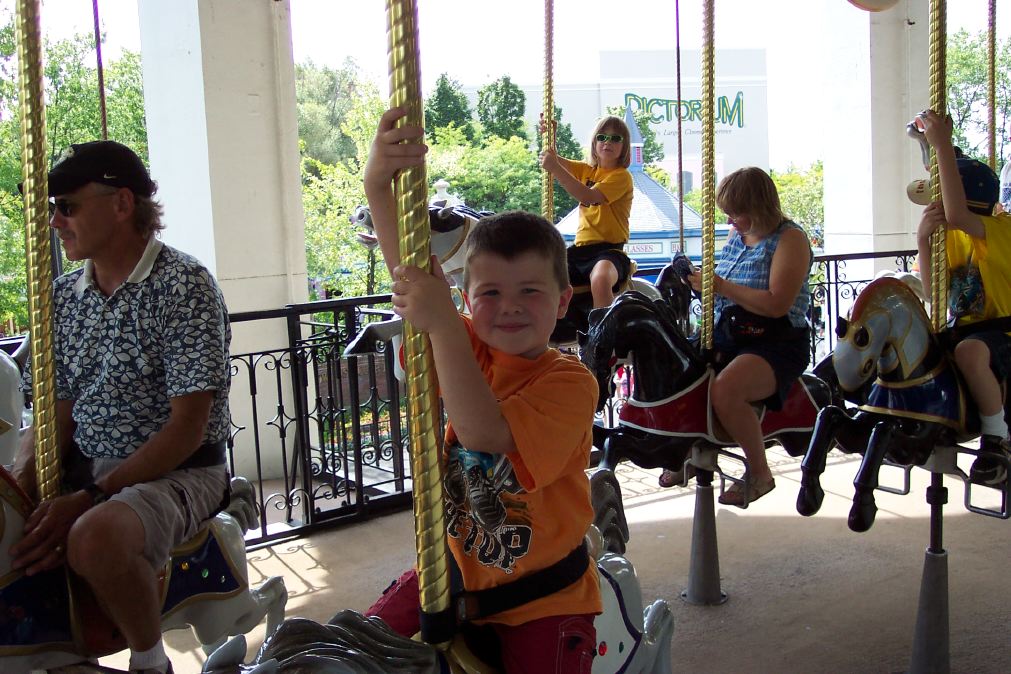 We take a ride (or two) at Great America...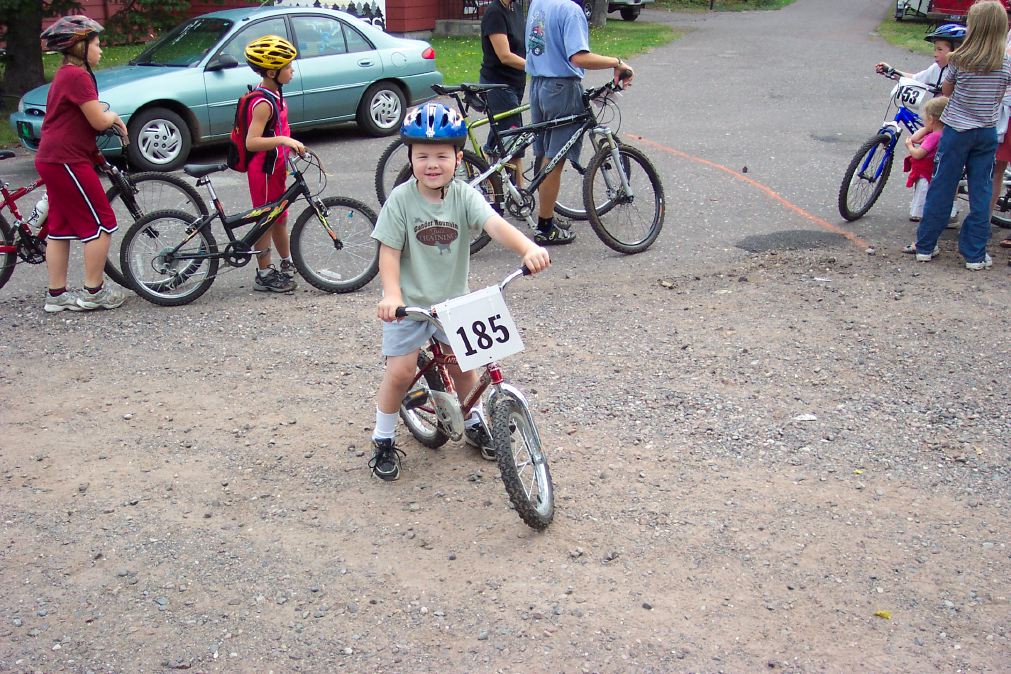 Mark, ready for the start of the race.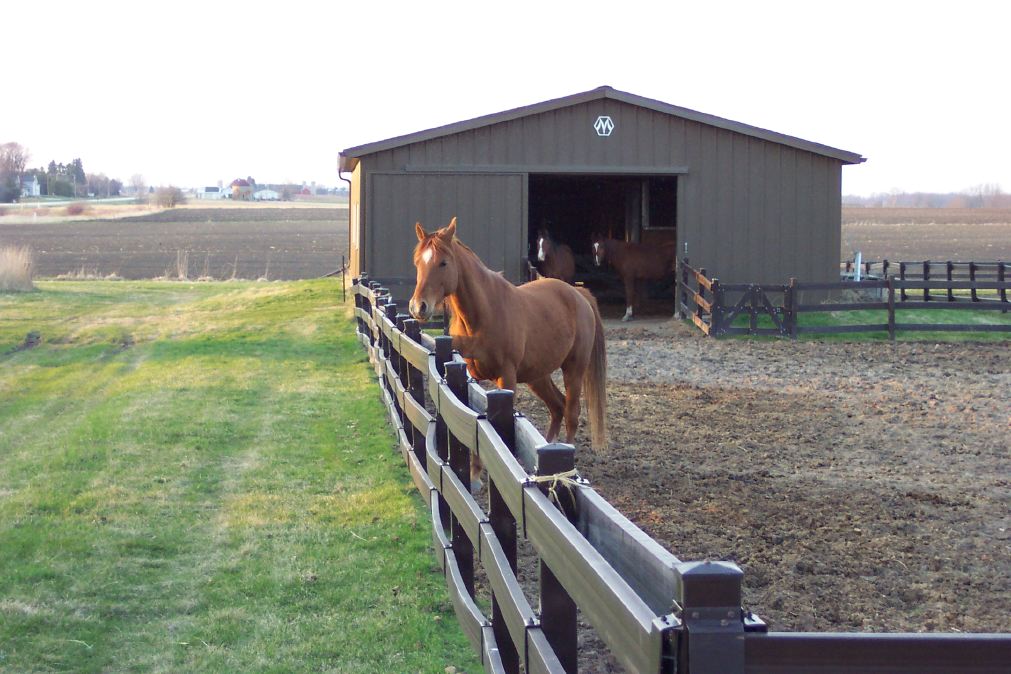 Arnie comes out to see whats happening.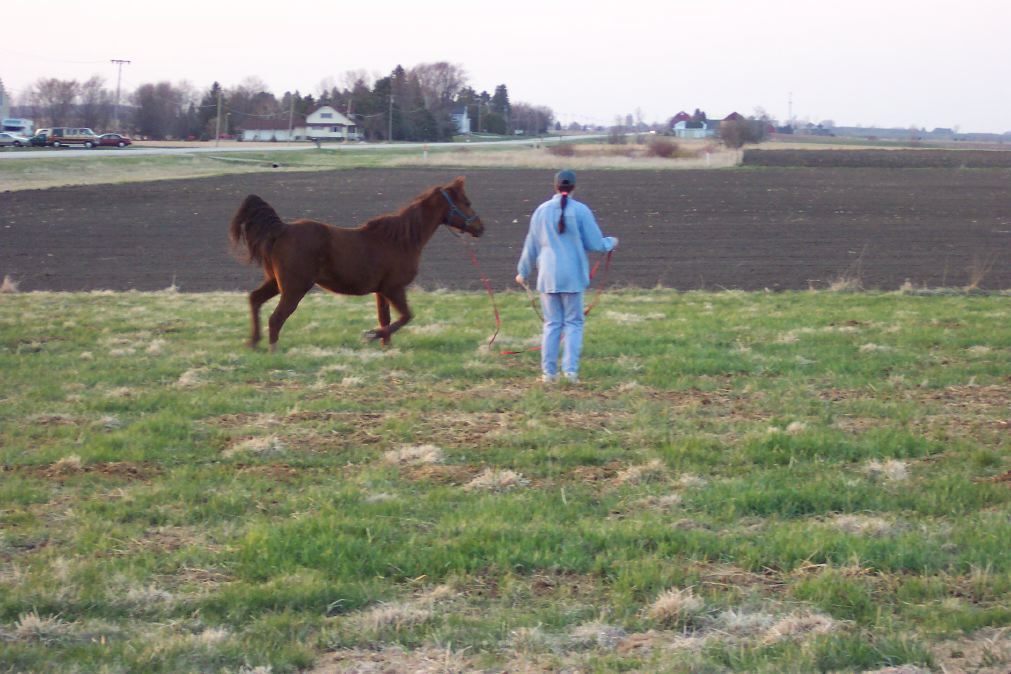 Meanwhile, G-Man gets a workout from Chris, getting ready for their first overnight ride of the season.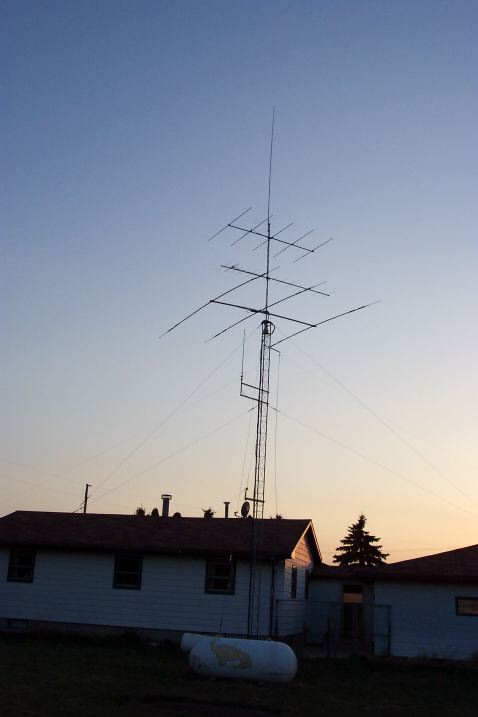 The antenna stack at K9SJ, from top to bottom, Diamond X-500 2m/440 repeater antenna (ARES), 5 element Cushcraft 6 meter beam, Ice Damaged 10 1/2 element Cushcraft 2 meter beam, Hygain TH-3, and various VHF / UHF antennas side mounted on the way down.
Picture Gallery of K9SJ operation positions and modes. (dial up friendly)
Jeep TM-V7A and IC-706 installation pictures and notes.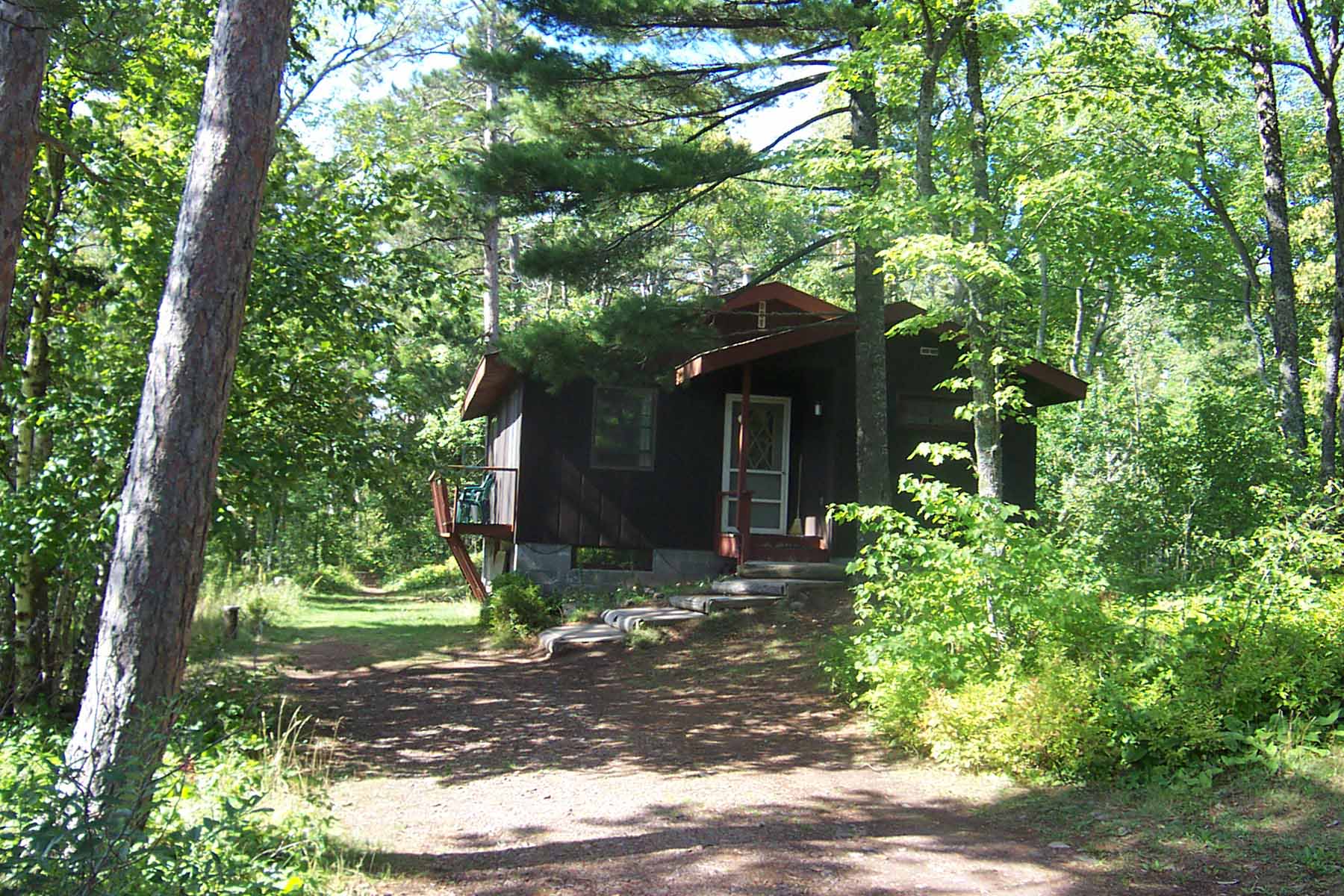 Home away from home.... cabin in Copper Harbor, Mich.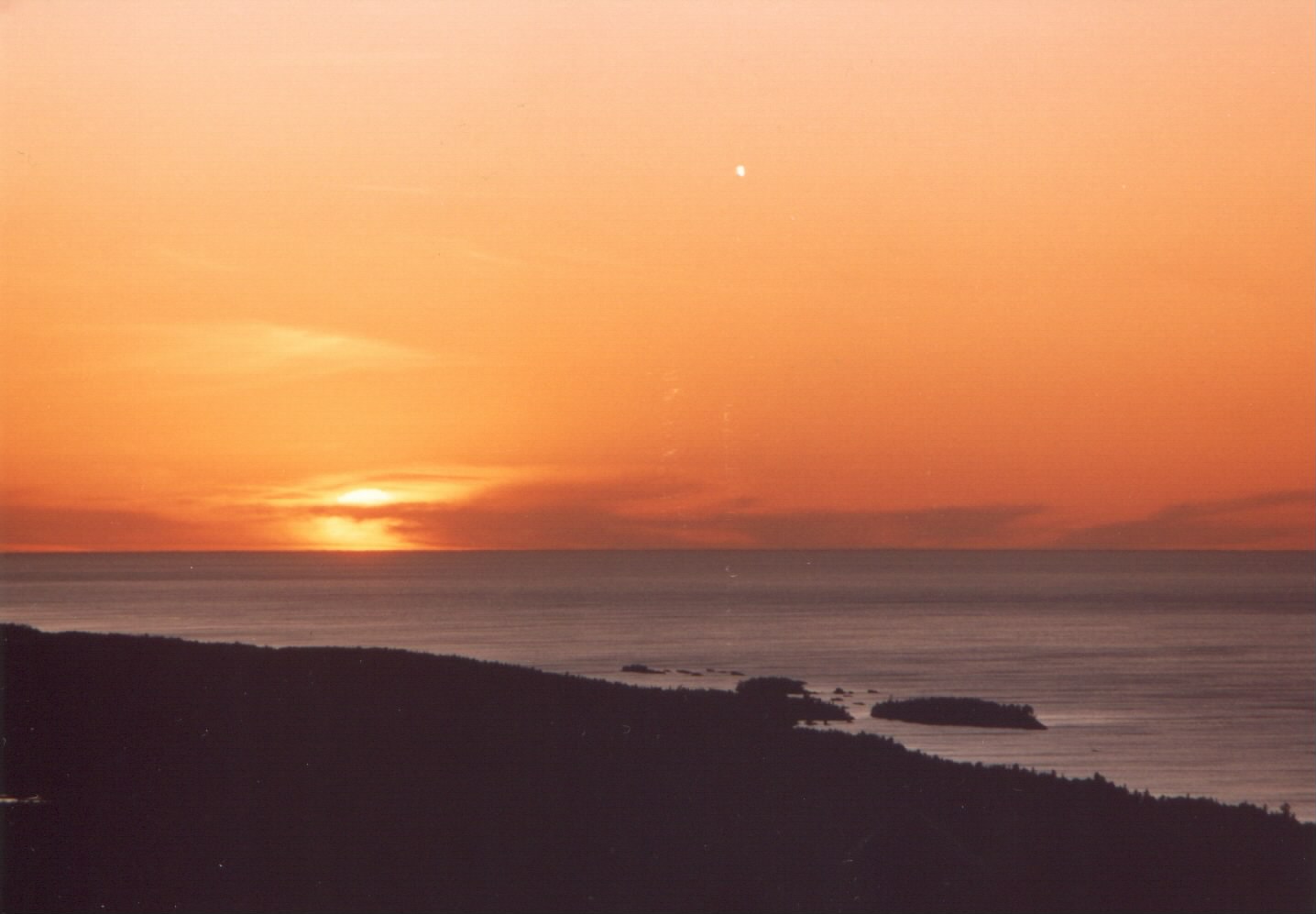 View from Brockway Mountain Drive, looking West North West over Lake Superior.
Copper Harbor Web Page , Maps, Info, Etc